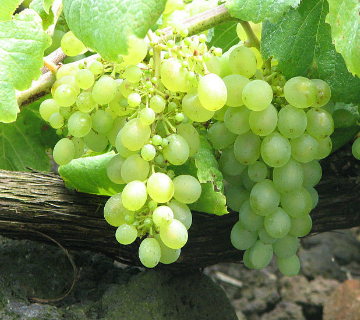 Verdelho ("ver-del-oh") is a white wine grape, originally from Portugal, which grows particularly well in the South Burnett.
Most South Burnett vineyards now produce Verdelhos and Verdelho blends. All of them have the distinctive citrus and tropical fruit flavours and aromas, and classic minerality that come from the distinct climate and terroir of the region. They are a perfect match with Queensland summers and seafood!
South Burnett Verdelhos have won many state and national wine show medals over the last decade, and they've begun to be perceived as one of the region's "signature" wines, and potentially some of the best Verdelhos in Australia.