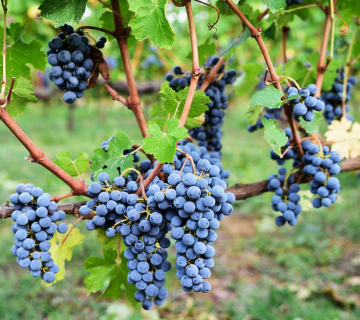 Sangiovese ("san-geo-vay-say") is a dark-skinned wine grape that is now grown in several South Burnett vineyards.
Sangiovese previously thought to be an "experimental" variety, was introduced into Australia in the 1960's, and is now grown in many vineyards around Australia as well. It generally produces a light to medium bodied wine in this region, with plenty of savoury spice underlying cherry fruits.
The South Burnett's sunny and dry climate seems to be ideal for the variety and many have seen the grape's potential in the region with award winning examples now being made.